Insert the Wounded Extremity Through the loop of the Self-Adhering Band

Pull the Self-Adhering Band Tight And securely fasten it back on itself.

Adhere the Band Around the Arm Do not adhere the band past the Windlass Clip™

Twist the Windlass Rod™ Until bright red bleeding has stopped.

Lock the Rod With the Windlass Clip™. Bleeding is controlled

Adhere the Band Over the Rod For small extremities, continue adhering the band around the extremity and over the Windlass Rod™

Secure the Rod and Band With the Strap Adhering it to the opposite hook on the Windlass Clip™.The C-A-T® is ready for transport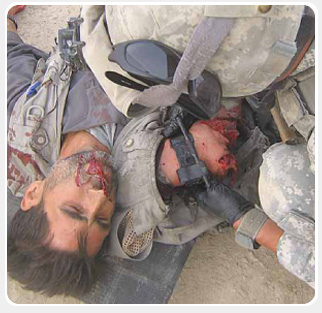 PRODUCT DETAILS
Product Name:
C-A-T Hemostatik Turnike
Item No:
150
NSN:
6510-01-562-3325
Specifications:
Weight : 60gr.
CSI Uluslararası Hizmet  ve  Danışmanlık Ltd. Şti
Hatır Sokak 18/2  06700 GOP ANKARA - TURKIYE

| | |
| --- | --- |
| | Tel: +90 312 448 23 03 |
| | Fax: +90 312 448 23 01 |
| | info@csimedikal.com |